Black and White Spiral Dish
NoRo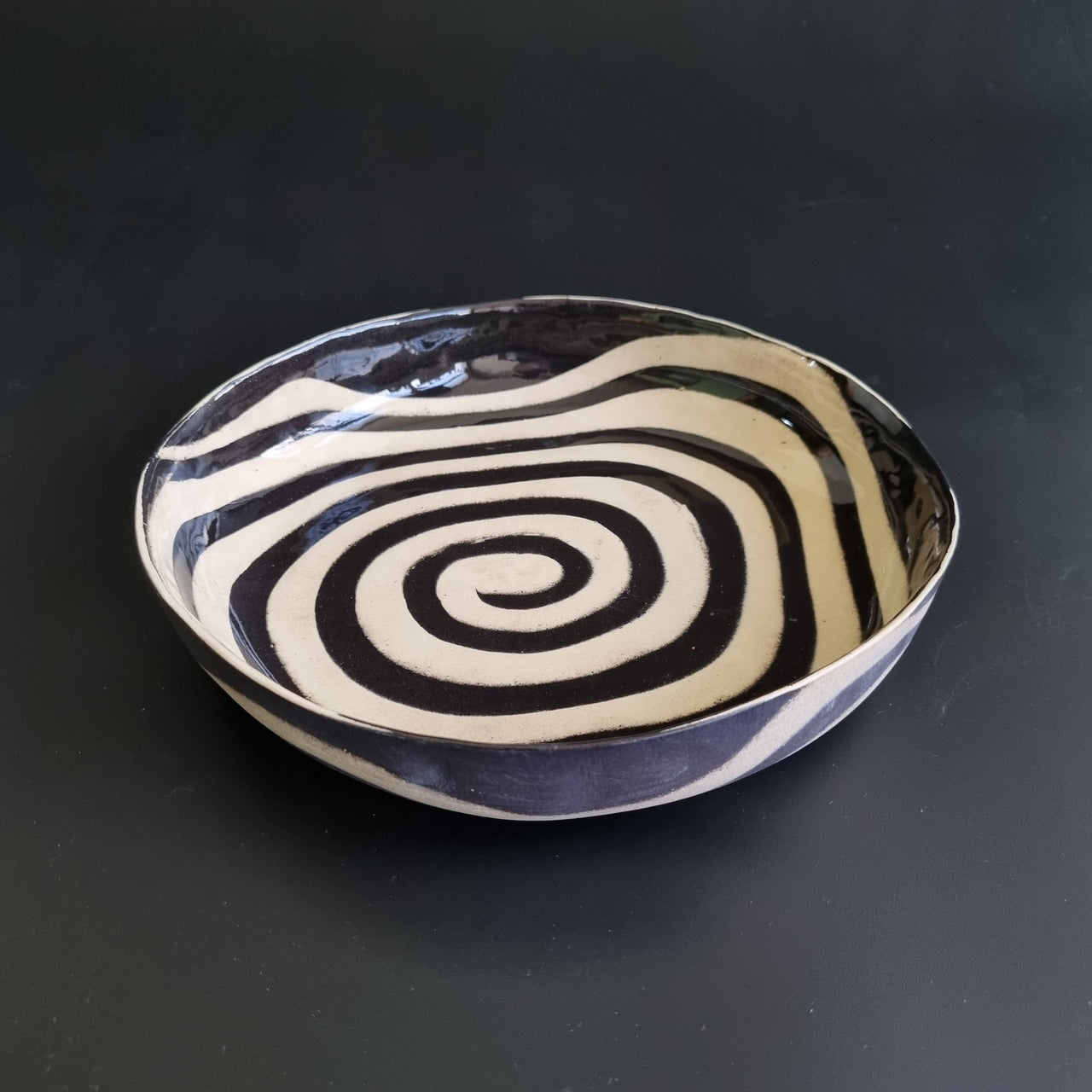 Black and White Spiral Dish
 is created
 using an artistic technique for creating Japanese pottery agateware.  Made of both black and white stoneware, it is thin and strong. This is a great piece to serve cookies or snacks and add some extra flair to your table.
Features
Handmade

Ceramic

Size: 22 X 22 X 4 cm

| 8.6 X 8.6 X 1.57"
Food Safe
Weight:  440g | 15.5oz
Notes:
Please note this is a completely handmade item; each one is unique and measurements are approximate. There may be slight variations from the listed measurements. It can be washed in a dishwasher, however careful hand washing is recommended.
Please be sure to view our shop policies before placing your order. Thanks!