Lace Pattern Green Plate
NoRo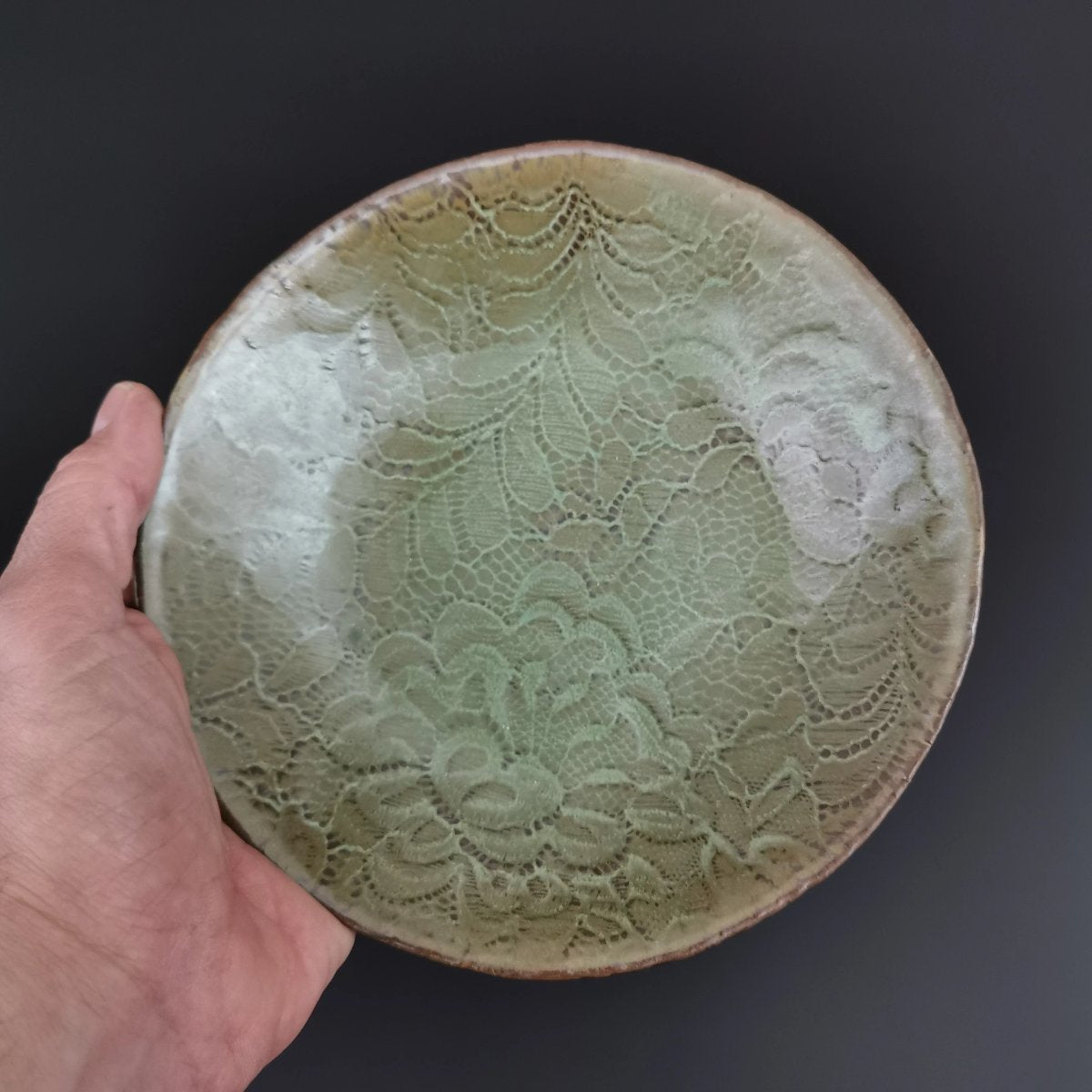 The Lace Pattern Green Plate combines black ceramic with a lace pattern. Piece of lace wes laid on the surface of the damp clay, rolled to imprint, and dried before firing. After the bisque stage, it was coverd with green glaze. The result is a handcrafted piece of the highest quality. This classic plate translates seamlessly from traditional to contemporary, from casual to formal. This plate will be a great addition to your collection.
Features
Handmade
Lace Pattern

Size: 18 X 18 X 3 cm

| 7.2 X 7.2 X 1.1"
Weight: 240 gr | 8.4 oz
Notes:
Please note this is a completely handmade item; each one is unique and measurements are approximate. There may be slight variations from the listed measurements. It can be washed in a dishwasher, however careful hand washing is recommended.
Please be sure to view our shop policies before placing your order. Thanks!